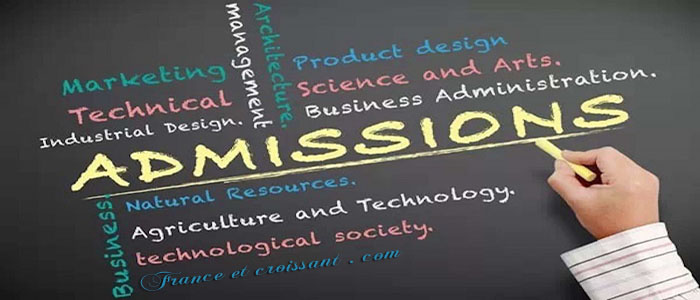 If you are searching for admission in French universities, here is the best place for you! On this page you will find useful information about admissions from bachelor lever up to post-doc positions!
French language level required for international students
If you are taking an English language course, you do not need to be fluent in French. However, the relevant training center may assess your level of English.
But if you are taking courses in French, you should know that international students must provide a certificate that certifies their level of French. You can obtain this certificate by passing an official French language test or test, such as TCF, DELF, DALF or TEF.
Levels B1 or B2 are recommended for undergraduate and graduate courses, and especially for the humanities and social sciences. The level required for the first year of DAP (Preliminary Admission Application) is B2. Some higher education institutions may require C1 or C2 levels for certain courses. (Source: Campus France site)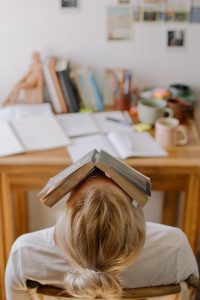 Several ways can help you to select the program that corresponds to your level and area of studies in French higher education. In particular the Campus France online catalogs.
FRENCH COURSES PROGRAMS

For knowing all French courses from A1 to C2 levels, you may check this site: qualitefle.fr
You should notice that the minimum requirement to have a student Visa is to take minimum 20h program per week.
BACHELOR'S LEVEL PROGRAMS
If you are looking for a Bachelor's level programme, check the catalogue of Bachelor's programmes (updated in January, March and October).
You can study towards several degrees until the Bachelor's level (1st-year undergraduate, 2nd-year undergraduate or 3rd-year undergraduate):
 
The DU (Diplôme d'Université – University Degree) is awarded after one year of studies and certifies 60 ECTS credits.
The BTS (Brevet de Technicien Supérieur – 2-year technical degree), CPGE (Classes Préparatoires aux Grandes Ecoles – Preparatory Classes for the Grandes Ecoles) and DMA (Diplôme des Métiers d'Art – Arts & Crafts Degree) are equivalent to two years of studies at the Bachelor's level and certify 120 ECTS credits.
The licences, licences professionnelles, Bachelor's, DNA (Diplôme National d'Art Arts Degree) and DEEA (diplôme d'études en architecture architecture degree) are equivalent to a threeyear bachelor's and certify 180 ECTS credits.
MASTER'S LEVEL PROGRAMS
To find a programme at the Master's level, the Campus France Master's catalogue (will be updated regularly) can help you.
The engineering degrees, MiM (Master in Management), MSc (Master of Science), DNSEP (Diplôme National Supérieur d'Expression Plastique – Higher National Degree in Visual Expression) and State architecture degrees certifying five years of studies, for a level equivalent to a Master's, and certifying 300 ECTS credits.
 
The specialist Masters (Grandes Ecoles) and the MBA (Master of Business Administration) are equivalent to one year of post-master's specialisation, for a sixth year of studies.
You can also choose an Erasmus Mundus Joint Master Degree (EMJMD). Have a look at the online catalogue of programs that will offer a UE-sponsored scholarship. 
An Erasmus Mundus Joint Master Degree (EMJMD), is a prestigious international study programme, jointly delivered by an international consortium of higher education institutions. EMJMDs award EU-funded scholarships to the best student candidates applying under annual selection rounds.
DOCTORAL LEVEL PROGRAMS

There are two ways to find a Ph.D. program:
To find where to do a Doctorate, check our "Research" portal.It lists the Doctoral schools and has several Doctoral programs, Master and Post-Doctorate internships.
In general, a Doctorate is prepared in a Doctoral school that is attached to a university. More and more engineering and some management Grandes Ecoles also offer Ph.D. programs, in association with a Doctoral school (graduate office). 
Finding your desired professor (director or directrice de thèse) by sending emails, searching within related articles authors, from colleagues, …. After you get the agreement from a professor, you can start communicating with the university to have a formal admission. 
ARTS PROGRAMS
If you would like to enrol in a programme in the arts, you can check the CampusArt catalogue.
It lists all arts training for FLE (French as a foreign language) + Art preparatory classes, Bachelor's, Master's, post-master's or Doctorate offered by institutes that are members of the CampusArt network.
TAKING A PROGRAMME IN ENGLISH IN FRANCE
To find out which programmes are given in English, check the catalogue Programs Taught in English.
It lists nearly 1500 programmes that are wholly or partially taught in English and that you can take in a French institute of higher education.
DOING A CULTURAL OR LANGUAGE STAY OR A SHORT PROGRAMME
To do a cultural and language stay or take a short programme, check the catalogue of short programmes and summer schools.
It is available in three languages (English, French and Spanish), and offers more than 150 sport and cultural activities. A search engine and interactive map of France will help you make your choice according to your level of French or field of study.
ONLINE DEGREE PROGRAMME FOR THE ACADEMIC YEAR
Registering to an online degree program from a French higher education institution is currently the best way to get to know the campus of the institution that will welcome you for the academic year 2020/2021.
If you cannot come to France because of the epidemic situation in your country. Check out the "Back to Campus" catalog, to find a 100% online degree program or a hybrid degree program (both onsite and online). 
Le catalogue des formations diplômantes en ligne
This catalog describes 600+ training courses in French or English offered by French higher education institutions and covers the main fields of engineering, administration, management, law, finance, IT, urban planning, design, and more, at all levels, mainly in Master and post-Master courses.
ONLINE OR DISTANCE PROGRAMS
MOOC (Massive Online Open Courses), SPOC (Small Private Open Courses), FOAD (Formation Ouvertes A Distance – remote open training) and …
There are many websites for taking online programms that correspondence your needs. Read this article for more information. 
We update this page regularly, and also will add posts about admission. you may check this link for more information.
GOOD LUCK 🙂
***************************************************
You want to enter in Crypto world!?
Use my referral link to sign up for Crypto.com and we both get $25 USD
https://crypto.com/app/zdfpuetmht

آیا به ارزهای دیجیتال علاقمندید؟ روی لینک بالا کلیک کنید و شروع کنید! و 25 دلار جایزه ورود بگیرید
***************************************************